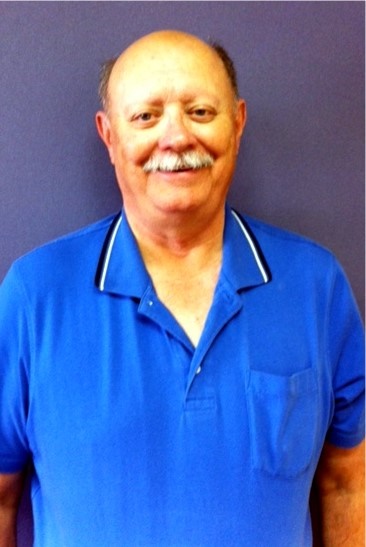 HFA President - Roger Hal Johnston
Born 1946 in Superior, Wisconsin. Currently live in Midland, TX. My wife, Kathy Sue McGilvray, of 43 years passed away on August 1, 2012. I traveled to Scotland in August 2015 to scatter her ashes upon the Isle of Skye, her ancestral home. I have one child, Brad, who lives with his wife in Ft. Worth, TX.
I graduated in 1965 from Lubbock High School (TX). In July, I entered employment of the U. S. Army where I attend basic training in Ft. Leonard Wood, MO, the AIT in Fort Gordon, GA, and was then posted to the Pentagon for, then to Patch Barracks, Vahingen, Ger (DE). After returning to the Pentagon, I served as an instructor in Ft. Monmouth, NJ. After July 1968, for 31 years, I was employed by At&T Communications in Lamesa, Gardendale, and Midland, TX where I retired in July 1999, and was employed by the City of Midland as a PC technician until retirement in December 2012. I am currently employed at Midland Jr. College for 15 years as part-time pc technician.
I am remarried to a lovely woman, Kathy Moore, and am very active as one of the founding members of the Celtic Heritage Society. I am also actively doing genealogy on my Hudnall and Johnston families, and have made several trips to Nebraska, Ohio and Kentucky tracing ancestors.
HFA Vice President - Shelly Hudnall, Jr.
Graduated Longview High School in 1945; attended Kilgore Jr. College 1945-1947; graduated Texas Tech College 1950 w/BS degree in Electrical Engineering-Communications option. Married Mary Loy Freeman Aug. 14, 1950. We had 4 children – Sheila Lynn b. 1951-deceased; Carol Ann b 1953, David Wayne b 1955, Donald Clayton b 1956. Worked for Lane Wells Co in Greggton, TX 1950-52; transferred to Odessa, TX as District Engineer. Late 50's changed to Ram Guns, Inc, Odessa, to start a Radioactivity Well Loggis Dept. Left the oil field in 1980 to work at Whitlock Instrument, repair & sales of electronic testing equipment. Retired 2002, moved to Jacksonville, TX. Currently have 7 grandchildren & 12 Great Grandchildren. Celebrated 60th wedding anniversary in 2010. Hobbies – gardening & music (played French Horn in bands & Odessa/Midland Symphony.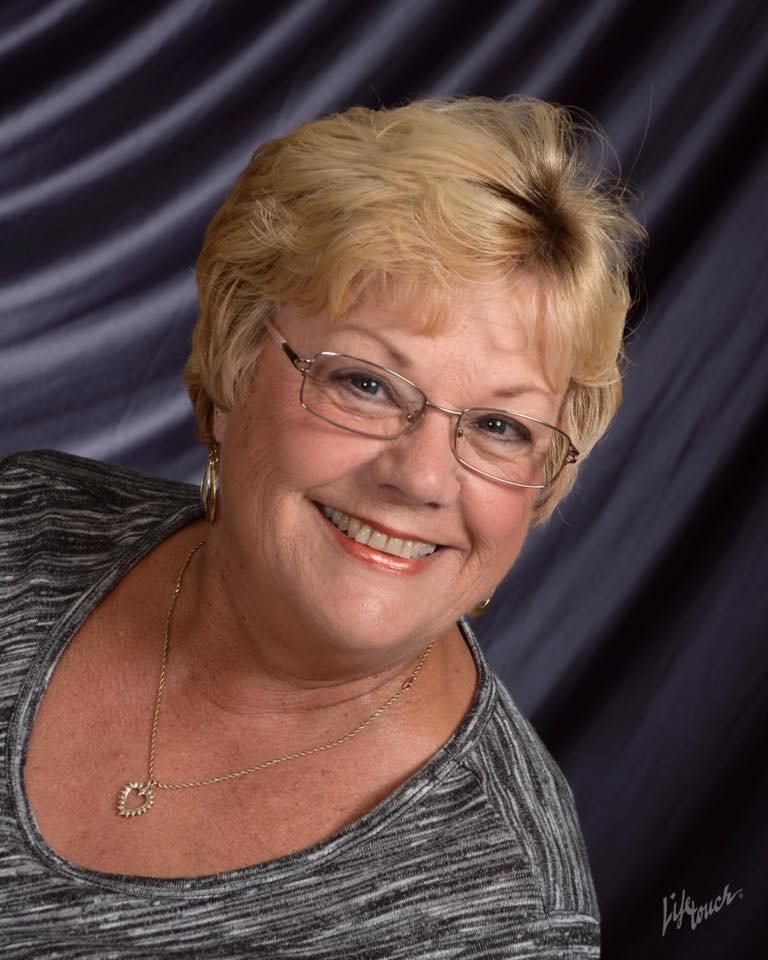 HFA Secretary - Carol Hudnall Fisher
I was born Carolyn Hudnall in Charleston WV in the mid 50s. Most of my immediate Hudnall relatives are from the East Bank area. I graduated from Stonewall Jackson High School in Charleston and attended Morris Harvey College. I am married and have 2 adult children and 2 dogs. I am a retired paralegal from WV state government and am currently enjoying winters in Florida.I also enjoy quilting.
I am the daughter of Walter Garnet Hudnall b 1911 and Golda M. Bradshaw. Walter was the son of John Pryor Hudnall b 1871 and Martha Jane Griggs. John was the son of John Hudnall Jr., b abt 1833 and Elizabeth A. Poff. See lineage.
HFA Treasurer - Sandy Faye Hudnall Day
I was born on the fourth of July in 1949. My parents were Joseph Calhoun Hudnall and Ora Tatum Hudnall. I married Greg Day in 1969 and am the mother of 2 children: Lori Day (Keith Piepho) (They have 2 children: Andrew and Grace Piepho) and Mike Day (Melanie Woodworth) who has one daughter, Norah, named for my mother Ora H.
I got interested in family history in 1982 when Greg's mother gave us the Day Family Bible. I began to write letters to family members and libraries seeking information on the Day and Hudnall families. I retired 3 years ago as a genealogy librarian in our county library system. We travel when we can and visit our children and grandchildren as often as we can.
A few years ago I compiled a history of the Day family. I am now in the process of writing the Hudnall Family History. My line is all Hudnalls all the way back to John (I) who came to this country from England.
Historian - Harold Hudnall
I was born to Lasco Hudnall and Alice Heideman on 20 June 1935 on my Grandfather's farm in Kanawha County, WV. Except for 15 months spent in Pueblo, CO, I grew up in Kanawha County, graduating from DuPont High School in Belle, WV in 1953. I then went to West Virginia University where I graduated in 1962 with a B.S. degree in Chemical Engineering. My college education was interrupted for military service.
Upon graduation, I went to work for Gulf Oil in Philadelphia, PA. My 22 years with Gulf were spent in Philadelphia, PA, Venice, LA, Liberty Corner, NJ and Houston, TX. I then spent six years with Chevron after it merged with Gulf. In 1990, I took early retirement from Chevron, and went to work for M.W. Kellogg, an engineering and construction company, doing the same thing I was doing for Gulf and Chevron, i.e., designing and building oil refineries and chemical plants. In February, 1998, after tiring of getting up at 5 A.M. every morning, and retired for good.
For years, I've been interested in searching for my family roots. When my wife, Bobbie, worked for the Clayton Library for Genealogical Research in Houston, researching her family, we both got hooked. In addition to editing this newsletter for 16 years, I am also president of The Humble Area Genealogical Society.
In the ensuing years we have moved from Houston, TX to Austin, TX, and finally to Wimberley, TX, a small town in central Texas between Austin and San Antonio. We have belonged to genealogy societies in each location. At one time or another I have held every HFA office except Secretary.